Cubic right angle weave sculpture measures 6" wide by 5 1/2" high. It is made with 11/0 seed beads. The unique feature about this piece is that it has three different designs depending on the viewing angle.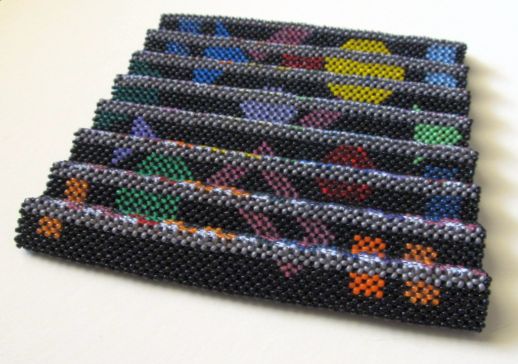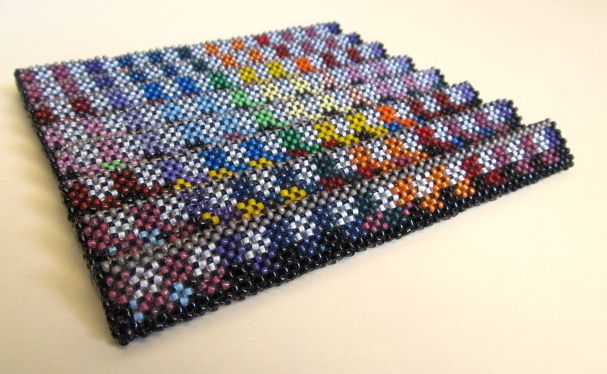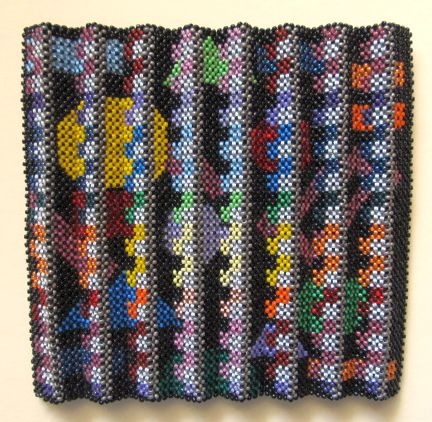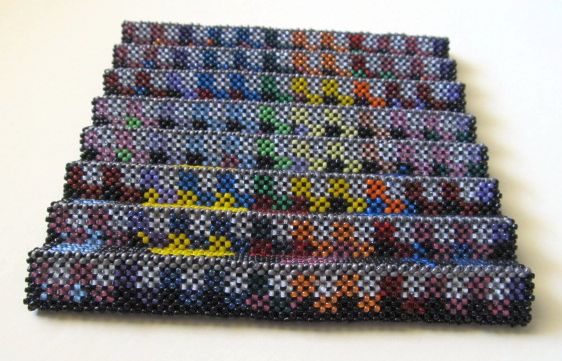 ---
The dollar bill is worked in cubic right angle weave. It is approximately the size of a real dollar, 5" x 2 1/2". I used a real dollar bill as my pattern for this piece. The beaded dollar bill is made with 15/0 seed beads. It has the front and the back of the bill. I worked the dollar in rows. I worked the front and the back of the bill at the same time. The title for this piece is "It's Tough to Make a Buck".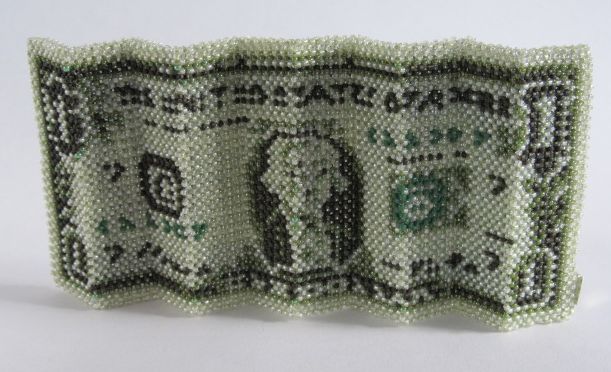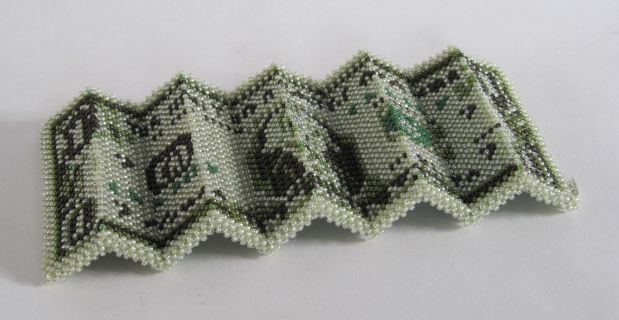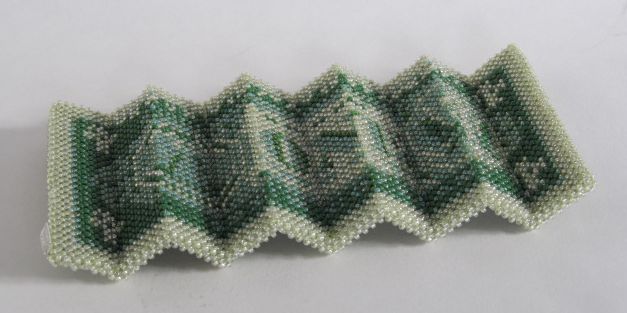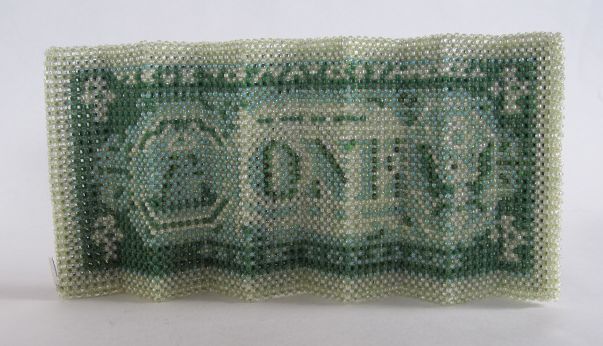 ---
The Patchwork Beaded Vessel is a three dimensional cup-shaped freeform art object. It is worked in Peyote stitch using 11/0 seed beads, 8/0 seed beads, Delica® beads, bead mix, decorative beads, and wire shapes that are incorporated into the beading. The vessel measures approximately 1 ½" high x 2 ½" diameter, not including the legs.
"Patchwork Beaded Vessel"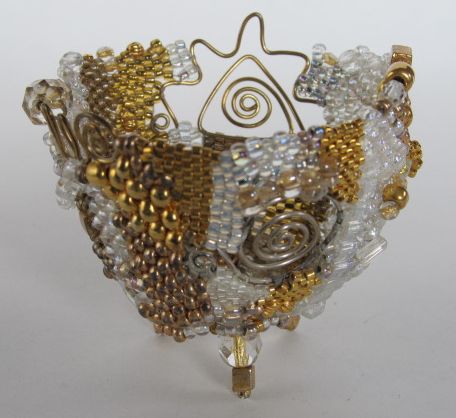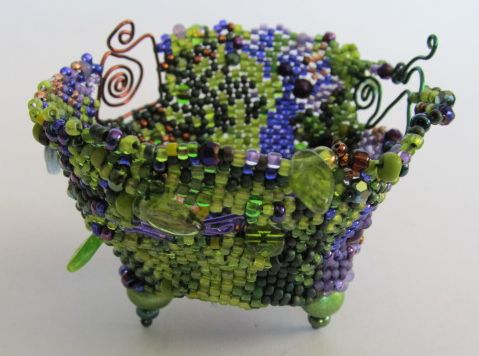 ---
The swordfish stiletto is bead embroidery on Ultrasuede®. It is my version of an antique stiletto swordfish. It is beaded with size 15/0 seed beads. The swordfish measures 4 1/2" including the metal stilello. I used an antique stiletto for the sword.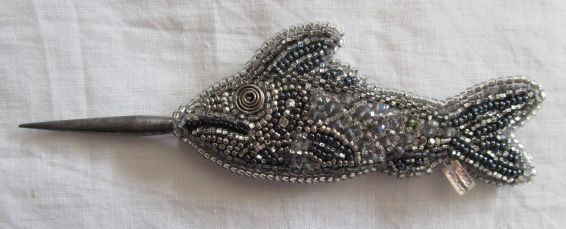 ---